References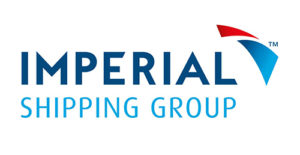 Imperial Schiffahrt GmbH
Schifffahrtstechnische Abteilung
Die Partner Shipyard Sp. z o. o. hat für die Imperial Schiffahrt GmbH sieben Schubleichter vom Typ Europa IIa in Stettin gebaut. Die Arbeiten wurden präzise und termingerecht mit großer Kompetenz erledigt. Ebenso war die Betreuung während des Baus, sowie nach Fertigstellung der Fahrzeuge bis zur Überführung auf den Rhein, überaus vorbildlich. Wir bedanken uns für die hervorragende Zusammenarbeit und freuen uns auf weiterhin gute Geschäftsbeziehungen.

former Shipkits (SK)
For a few years now we are cooperating with Partner. They have built several types of ships for us, varying from sections to hulls to complete vessels. Quality, efficiency and good workmanship are keywords for their presentation.

Kölner Schiffswerft Deutz GmbH & Co.KG
2007 – Verlängerung von MS Moenus von 85 m auf 110 m.<br /> 2009 – Umbau von TMS Saphir von Einhüllentanker zum Doppelhüllentanker<br /> 2010 – Rohrleitungsarbeiten und Anschluß von neuem Vorschiffkasko TMS Brienzersee und TMS Vierwaldstättersee<br />